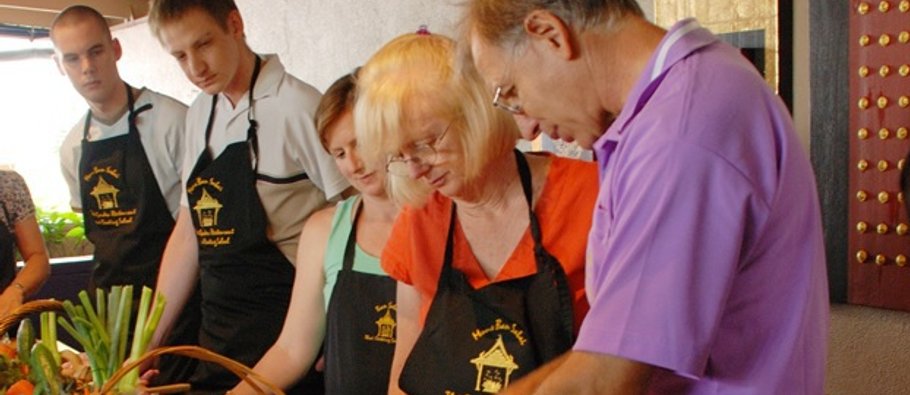 Have you ever wished that what comes out your kitchen tasted as good as what comes out of ours? If so, why not attend one of our fun-filled cooking schools.
Based at our Camp Hill restaurant, the classes will teach you all you need to know to be able to cook some of our most popular dishes. Best of all you'll also enjoy the fruits of your light labour, with a delicious four-course lunch at the end of the class.
For more information and up-to-date class schedules, please contact us directly.